Customer Reviews
John from NC
"These draws are wonderful. Strong and attractive and very simple to put in. I bought two of them, one with three draws that I put cans in on their sides so they are easy to see." VERIFIED BUYER
Gina from Myrtle Beach, SC
"Absolutely love these. Very well made n have a great finish. Great way to organize and eliminate alot of bending down."
VERIFIED BUYER
Michelle from New Orleans, LA
"Love these so much that I got 3 of them!! Worth the money for sure."
VERIFIED BUYER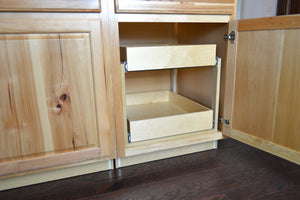 Why choose ICS
Slide out shelving is the #1 way to upgrade your kitchen and expand your storage and organization.
What makes our product different- When it comes to the double and triple units, Our slide-out shelving unit will include all drawers, pre-assembled to a framework. This frame work will retro fit into any existing cabinet.
We build the units and ship them right to your door, fully assembled, ready to install! Upgrading your kitchen has never been so easy!
Simply slide the whole unit into your cabinet, fasten down to the bottom of the cabinet with 4 screws and thats it!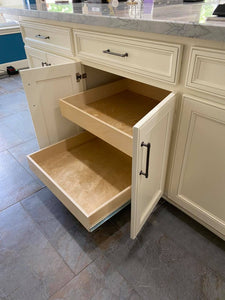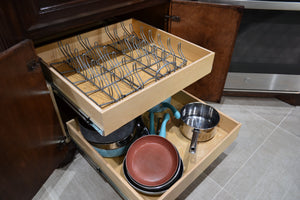 Double Drawer Units
Unlock your cabinet's storage potential!
Create more usable space, always have access to hard to reach items.
This double drawer unit will give an additional 50% more storage.
BEST SELLER!
Triple Drawer Units
Remove the frustration of unloading your whole cabinet for the pan at the bottom.
No more stacking items inside each other.
MAXIMIZE your cabinet's storage capacity with a triple pull out unit.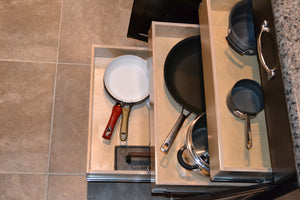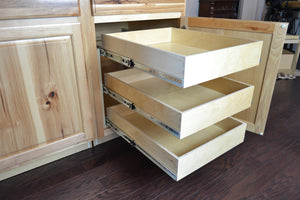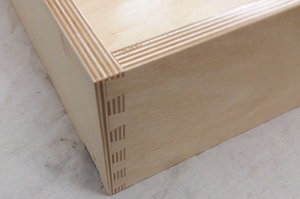 Quality manufacturing
All of our drawers are dovetailed and handcrafted from 9 ply Baltic birch.
Drawers and shelves come with a very durable UV clear finish. We only use heavy-duty full extension guides.
We manufacturte everything we sell at our shop in Conroe, TX
Pantry pull outs
Pantry units are made completely custom to fit whatever situation you may have.
We offer a wide variety of options when it comes to pantries.
All pantries units are made with adjustable legs, allowing you to place the drawers at any height.
Baskets, drawers, and shelves are all availbe to mix and match in your new custom pantry, email us today to get your order started!
Bathroom pull outs
Not just for the kitchen!
Add storage and usability to all you bathroom cabinet's with pull outs shelves & drawers.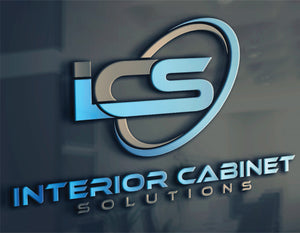 Our Story
Located in Conroe, TX
Hello, we are Interior Cabinet Solutions (ICS). We offer affordable kitchen upgrades such as, drawer replacement and slide out shelving!
Over 40 years in the construction trade, from brand new construction, custom homes and commercial buildings, to home remodels and custom cabinetry.
Through the years we have refined our business into kitchen remodels, custom cabinetry, and slide out shelving. Our goal is to provide a more affordable and simpler options to customers to update/upgrade their home, without getting into a full remodel.
When you choose ICS, your choosing workers who care for and will respect your home.
Your going to get workers who show up on time and don't waist yours.
Your helping a family business survive!
We're confident your going to be happy with our professionalism and attention to detail, we look forward to serving you! 
Get in contact with us today!
Give us a call and learn how we can help you upgrade your home!
936-588-3402